At 35 years old, off-road racer Jason Thomas has accomplished more in his life than most 70-year-olds. The native of Machylleth Pow, Wales, United Kingdom, Thomas grew up racing in Europe before moving to the United States at 26 to pursue his dream of racing off-road in America. Weathering hard times and dealing with grueling injuries, the outspoken Thomas embraced the challenges. Well-spoken and witty, he won the very first Grand National Cross Country (GNCC) he entered. In total, Jason has earned three GNCC titles, including the very first XC3 125 Pro-Am Championship in 2017.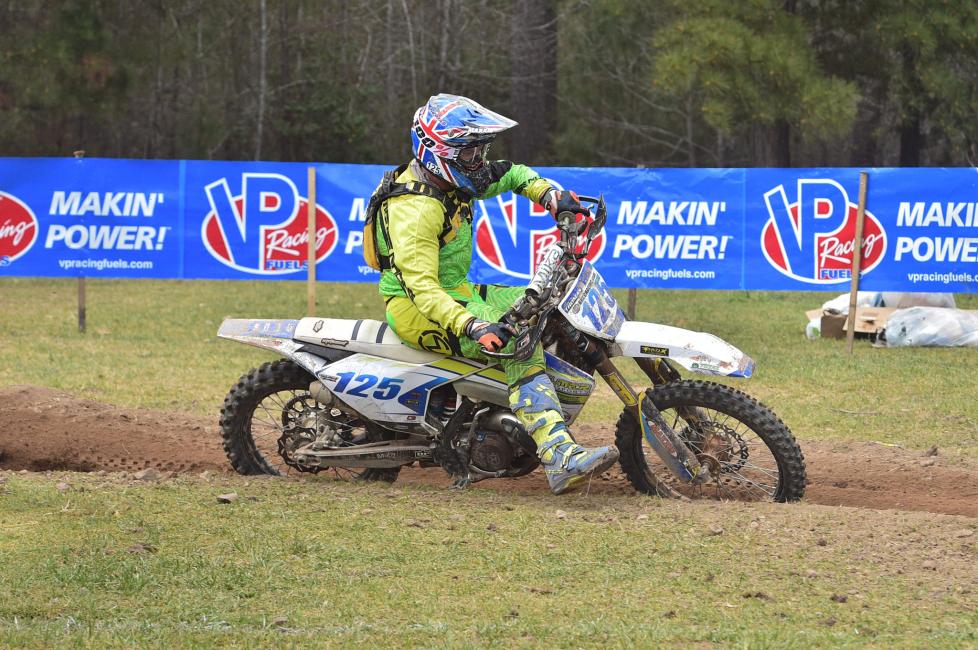 Thomas retired at the end of 2017, only to return to action the following year and destroy his knee before the first round of the season. Most racers would have thrown in the towel. Not Jason, who came back in 2019 with a fresh perspective. The ProX-sponsored athlete is racing the XC3 125 Pro-Am class while juggling a landscaping business, as well as his riding schools. We caught up with the eternally busy rider/entrepreneur/teacher to talk GNCC racing, winning championships, social media and...soccer?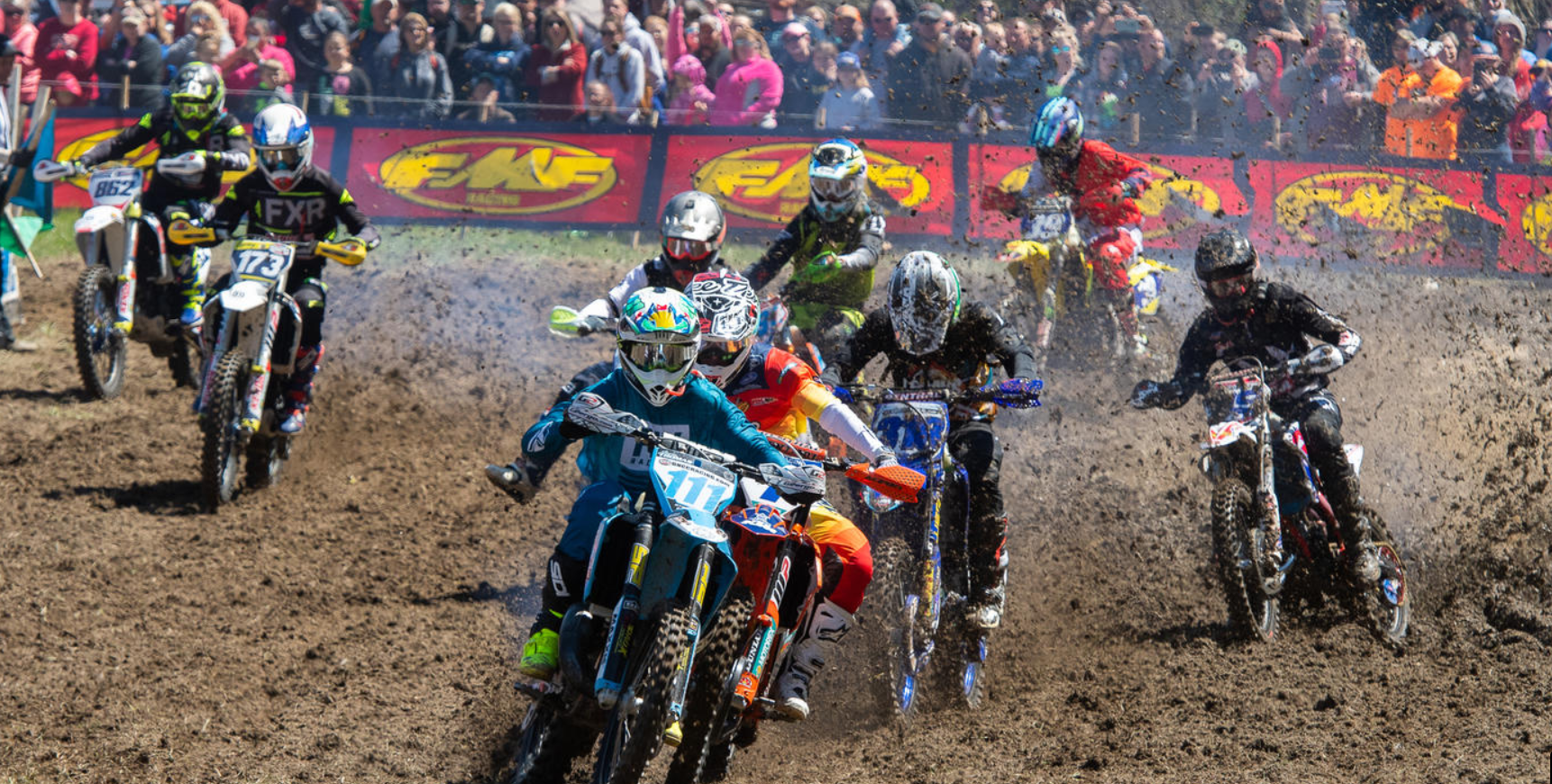 Growing up in Wales, United Kingdom, you were exposed to several different sports, including soccer. You were apparently pretty good. Why did you decide to pursue off-road motorcycle racing?
Thomas: The dirt bike thing was always my passion. I just happened to be good at soccer. I didn't really gel well with the team sport thing. I felt like the people on my team weren't trying as hard as I was. That frustrated me. Motorcycle racing was my dream. It was what I truly wanted to do since I was kid, and I was driven to achieve that goal. I made the right choice, as far as living my dream and reaching that level. Financially speaking, I should have gone and played soccer, but that's part of life [laughter]. The experiences are worth more than the money.
What was it like uprooting and moving to the United States to race?
Thomas: It was a big move. When I first came over I used to fly back and forth to the United Kingdom. It was a strain financially, so I stopped doing that so often. Living in the U.S. was initially a shock to the system. I had to grow up fast. I definitely did things that, looking back on, were scary. I don't know if I could do the same thing now. I traveled the country by myself. I didn't have a gun or any kind of protection in case something happened. I lived out of a Class C motorhome that I drove around. I didn't know anybody at all. However, I had a lot of life experiences. Those experiences have come into play, and continue to, as I get older. Those times made me mentally strong.
Why did you decide to remain in the U.S. after announcing your retirement at the end of the 2017 season?
Thomas: I had a pretty serious girlfriend when I retired at the end of 2017 that I was planning on marrying. While I didn't marry her, I have so much here in the U.S. Yes, I'm from England, but the U.S. is realistically where home is now. I don't consider England to be home anymore. When I go back to England I feel like I'm visiting where I came from, but it's not home. My life is in the U.S. I don't have any desire to move back to Europe. Sure, I miss Wales and my family, but it's only a six-hour flight to go visit. At my age it would be a shock to the system to move back to Wales and basically start over.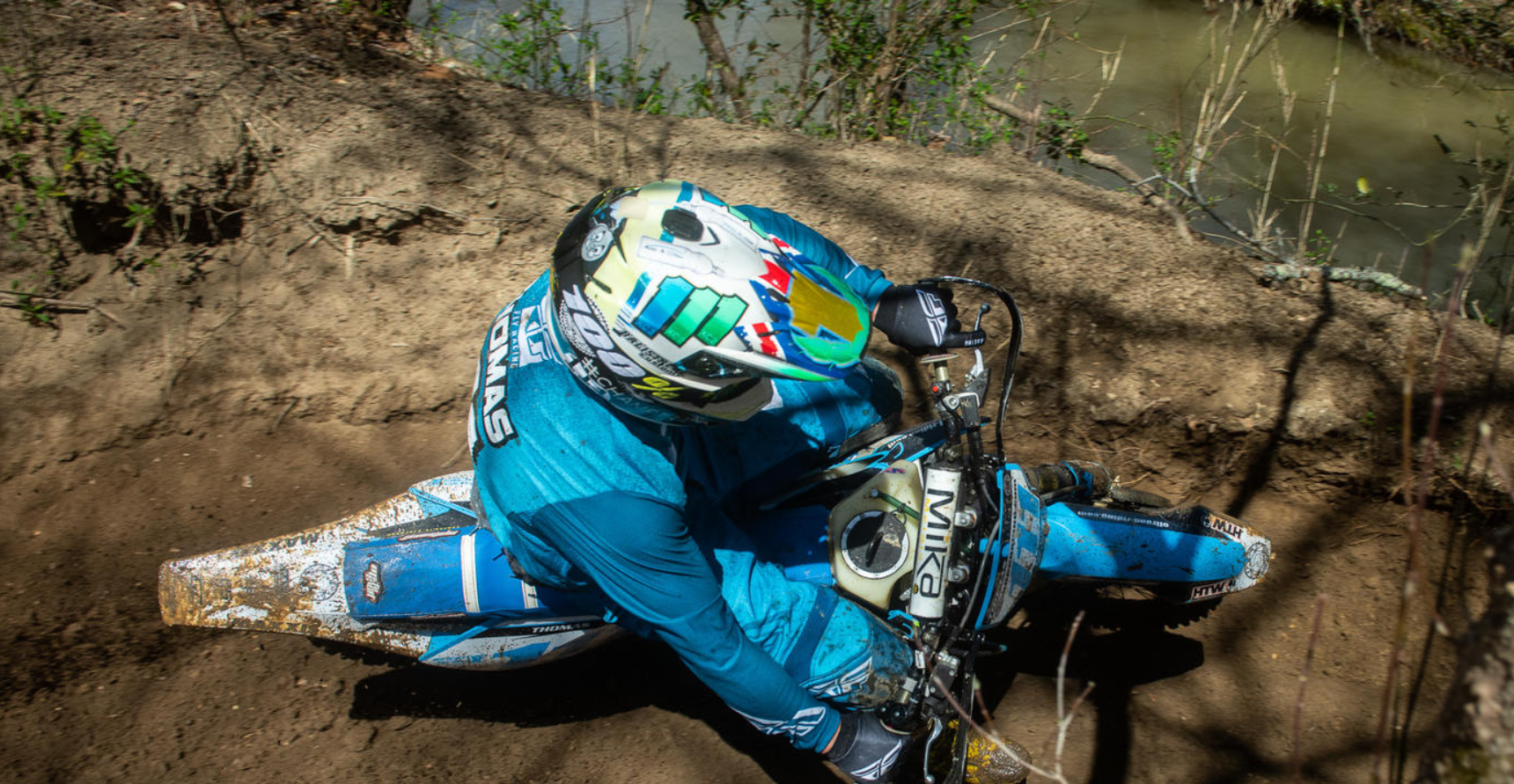 Although you retired at the end of 2017, that time away from racing was short lived. You lined up for the start of the XC2 season in 2018. Why?
Thomas: When I retired at the end of 2017 I thought I was done with racing. I achieved what I had wanted to, and I was happy. I went out with a win and won the XC3 Championship. The following season I was approached by Monster Energy Kawasaki to race the XC2 class. I made the move based off reasons I shouldn't have done it for. However, I did it. I had all of the support. The week before the first round I completely destroyed my knee. I wasn't immediately sure of the extent of the damage, and I really didn't want to admit to myself that there was a problem. I went to round one and tried to race. I don't know if that created more damage, but my knee was at the point where I couldn't walk for a week after the race.
That must have been a difficult time in your life.
Thomas: After the injury I quickly realized that people didn't have my back. I also figured out who my friends were. They say that you find out who your friends are in your time of need, and that was true. I was definitely in need. I struggled a lot in 2018, both on and off the track. Fortunately, I met some really cool people while I was down and out. They convinced me to get back into racing and do it for fun. I decided I would have another go at the XC3 class for 2019. The primary goal isn't to go out for the championship, although the number-one plate is expected of me. At the same time, I expect that out of myself. The primary goal is to have fun racing again.
Jason is racing the 2019 GNCC season aboard a Husqvarna TC125. Jason doesn't have a huge budget to play with, so he chooses to run ProX parts when it comes to engine maintenance. Jason rebuilds his top ends with ProX piston kits and freshens up the bottom end when necessary with ProX connecting rod kits. ProX engine components are manufactured by OE suppliers, but have a fraction of the price tag, perfect for the racer looking for durability with a realistic budget. Want to see all the inside details on Jason's TC125? Click here to check out our inside scoop.
Find ProX parts for your machine here.
How is your Off-Road Riding School business going?
Thomas: Coaching riders was something I had a lot of experience with. I did it over 15 years ago in the United Kingdom. In fact, that's how I got into off-road riding. This year I'm able to help younger riders who are racing the GNCC series on the same day as I do, only they race in the morning. I have a couple of kids now that are pretty much full-time students. They actually help me when I race the Pro division in the afternoon. We're a team. The riding schools are continuing to grow. The word is starting to get out that I'm offering riding clinics. I'm also trying to put some things to bed that people have an opinion of me as a racer.
What do you mean by that?
Thomas: I'm definitely a different racer than I am as an instructor. There are two sides of me. People know that I'm a very aggressive as a racer. I'm completely different when I'm instructing. I love giving back to the sport and seeing other people achieve their goals. The off-road riding school is my main focus this year, although I am also racing.
Jason is focusing a lot of his riding school this season. Despite his aggressive racing style, he enjoys giving back to the sport.
How do you physically prepare yourself to race at maximum output for a three-hour GNCC race?
Thomas: Physical preparation for the XC3 class is way different than what I had to do to win my XC2 Championships. I rode for two or three hours a day during the week when I competed in the XC2 class. I didn't necessarily ride continuous laps. I would do play laps, short sprints, and things like that. Then I would average about 100 miles a week on a road bike. That was my preparation. It worked for me. I didn't do a whole lot of work in the gym. I would also do a little bit of stand-up jet-ski riding in the summer. These days my preparation is much different. I have obligations during the day that I need to take care of. I have several different businesses, like a landscaping company and my riding schools. I do try to get to the gym once a day in order to get some cardio in. I do my best to ride once a week, and that's really what I do during the season. My race program has changed a lot, and that's because I can't afford to be riding and training every day. That's the difference between being a Pro rider and a Pro-Am rider.
The mental side of tackling a three-hour endurance race also plays a huge role in a rider's success, correct?
Thomas: Absolutely. I have always been very mentally strong. Whether that's me psyching out my competition by talking at the track or online, I am very hard-faced. On the track I have the mentality that I won't be beat. I'll do everything I can to win. Unfortunately, the first few rounds of the 2019 season haven't gone to plan. Still, in head-to-head racing I think I can match up against anyone in the class. Those guys don't like racing hard. If there are two lines that come together, I'm not going to back off. As I said, the image of me as a racer and that as an instructor are two different people. Coming to the U.S. on my own made me mentally stronger. More importantly, a lot of it has to do with my upbringing. My family didn't have a lot of money growing up. I watched my parents struggle. I adopted the mentality that you don't quit, and you do everything you can to achieve your goals. That has boded well over the years. I wouldn't say that I was the most talented rider, but I for sure was the most mentally strong rider on the track.
You frequently use #champtrain on your social media posts. What's that all about?
Thomas: [Laughter] The #champtrain came around because someone was kidding about Thomas the train. I used the champtrain hashtag one day, and it stuck. I basically put the two things together. Thomas the train has the number one on him. My last name is Thomas. That began #champtrain. It shows personality, and it's almost like a branding.
You're very active on social media. Is social media important to your brand?
Thomas: Social media is very difficult. For instance, the first GNCC was cancelled. I put a post on social media, and it was read completely out of context. I corrected my post and made it very clear what I was trying to say. If you're educated enough and you understand what you're trying to say, then social media can be a very useful tool. It's probably one of the reasons so many people know about me. It's not necessarily because of my results. I never won an XC1 Championship. Yes, I won two XC2 Championships, but people seem to forget about XC2 titles. For some reason, people don't seem to forget about me. I think that's because of social media, and also the fact that I'm outspoken. I relate to a lot of people and aggravated a lot of people. As a whole, everyone knows about me. Social media helps.
As one of the most outspoken riders in the GNCC series, people probably wait to hear what you're going to say next.
Thomas: I'm going to speak my mind. The people that like me follow me on social media, and the people that don't like me still follow me [laughter]. My parents always said that there's no such thing as bad publicity. That is exactly what's going on. People want to know what I'm going to say next, even if they don't agree with it.
Thanks for your time, Jason, and good luck the rest of this season.
Thomas: Thanks. I appreciate it! Be sure to check out www.offfroad-riding.com to find out more about Off-Road Riding School.
Photos credited to GNCC Racing and Ken Hill.