ProX takes you through the major parts of rebuilding a 4-stroke top end complete with step-by-step guides for each task along the way!
In the simple, two-stroke days of riding and racing, rebuilding a top end was just a matter of slapping a new piston and rings in, maybe with a little cylinder clean-up thrown in for good measure. There we no camshafts, timing chains, or valves to worry about. The vast popularity increase of four-strokes in the performance dirt bike and ATV worlds added a whole new handful of moving parts to pay attention to when rebuilding a top end. However, rebuilding your four-stroke doesn't have to be as intimidating as it may seem.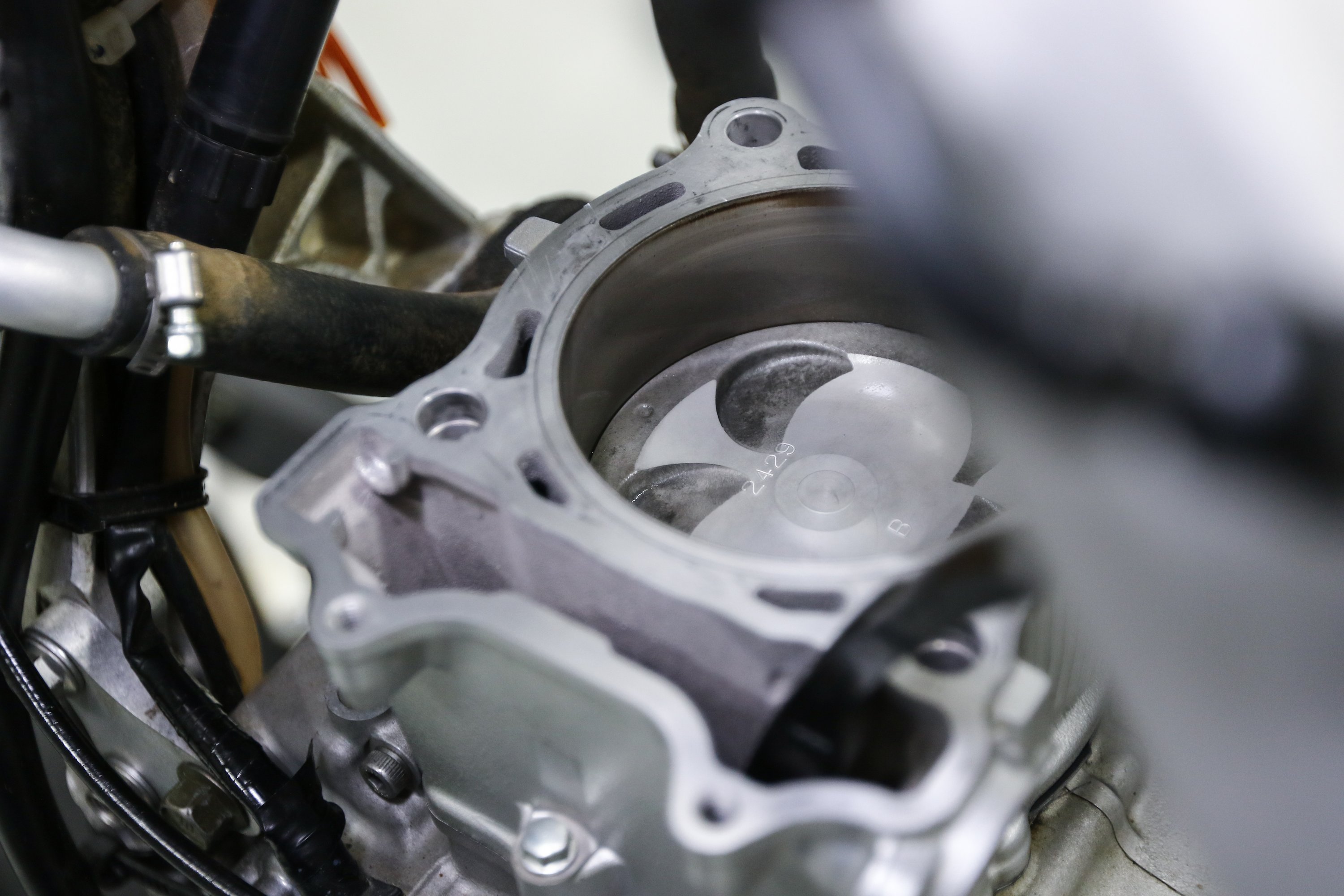 Referring to the "top end" of a four-stroke is generally referring to the piston, cylinder, and head, including all the components the head houses. The head of a four-stroke houses your key valvetrain components, such as camshaft(s), valves, valve springs, and the other small components that help the valvetrain function properly.
Four-Stroke Top End Rebuild Steps
A four-stroke top end rebuild will consist of two major parts. Click the links below to see our complete, how-to guides and videos on each part: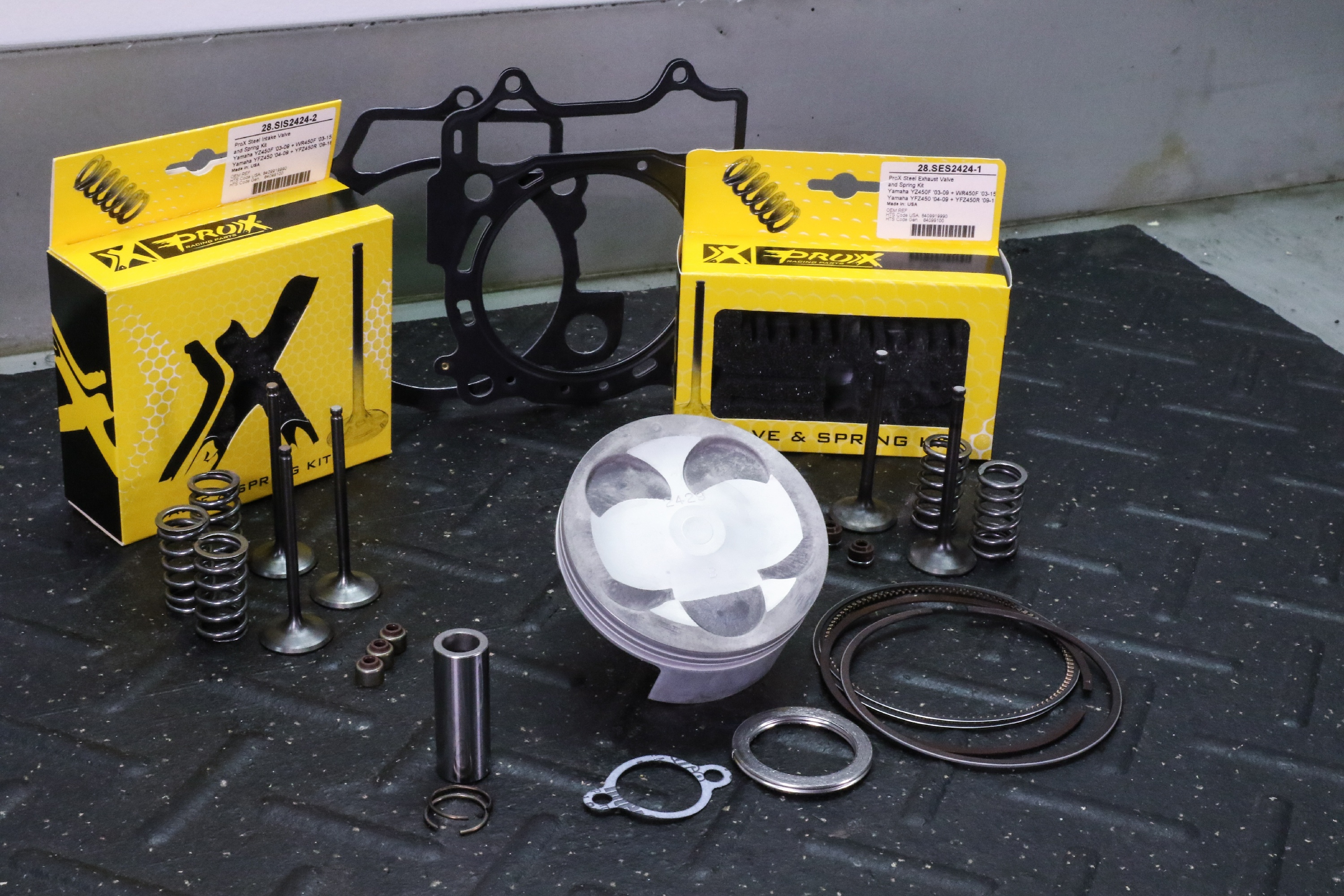 Replacing and Installing Valves
If your engine has a good amount of time on it, there's a chance you may determine that you need to replace your valves, valve springs, and other valve components after inspecting the head. We also have a complete guide to replacing and installing valves in a four-stroke head!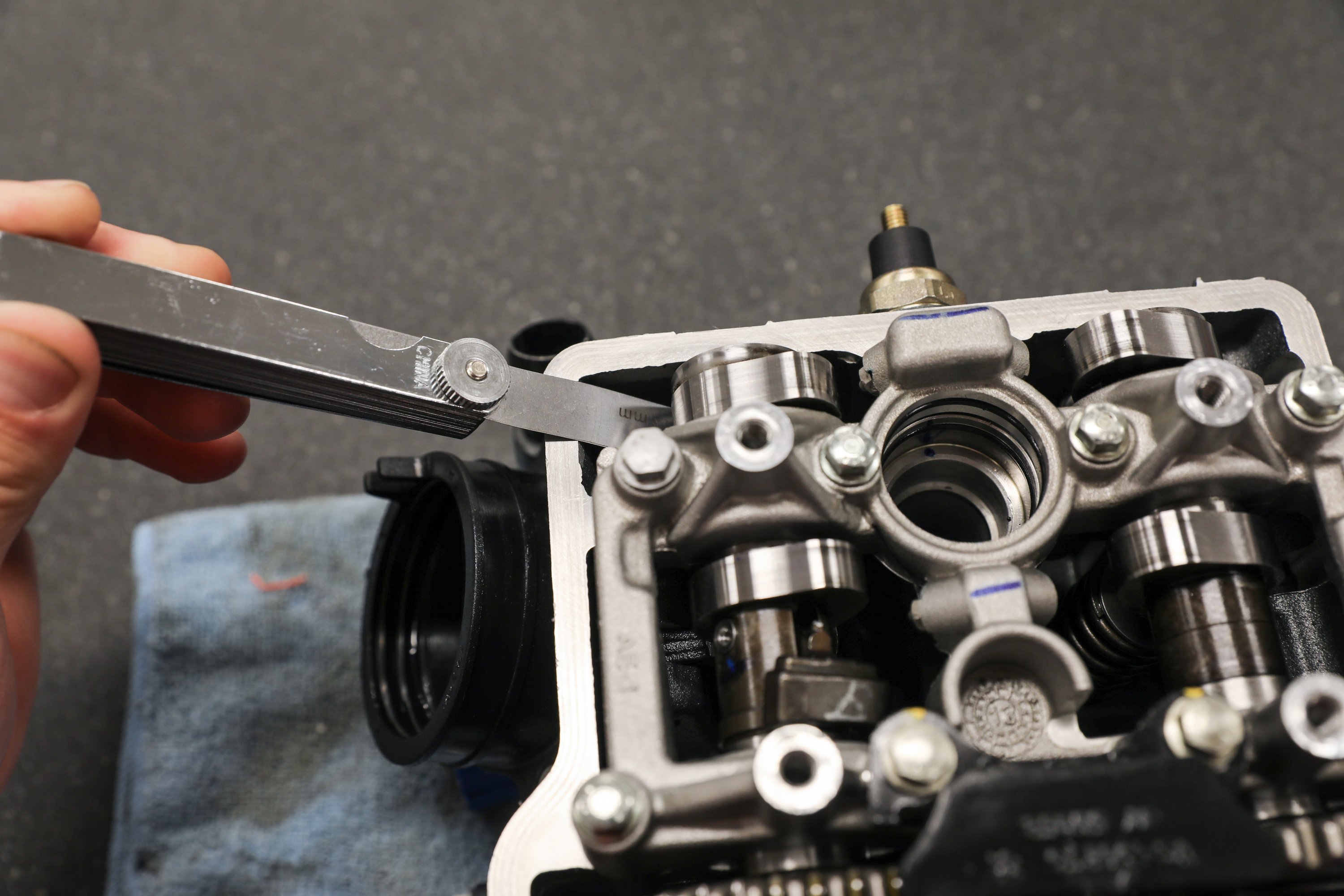 Following these guides should get you through each critical step in freshening up the top end in your four-stroke. Performing maintenance like top end replacements yourself can save a lot of money in labor, but it's also important to make sure you're sourcing reliable and affordable parts. ProX prides themselves in providing OEM or better quality parts--many manufactured by OEM suppliers themselves--at a budget friendly price. Want to see more on ProX four-stroke pistons? See all the details on materials and manufacturing here!
Click here to find all the parts you need for your rebuild.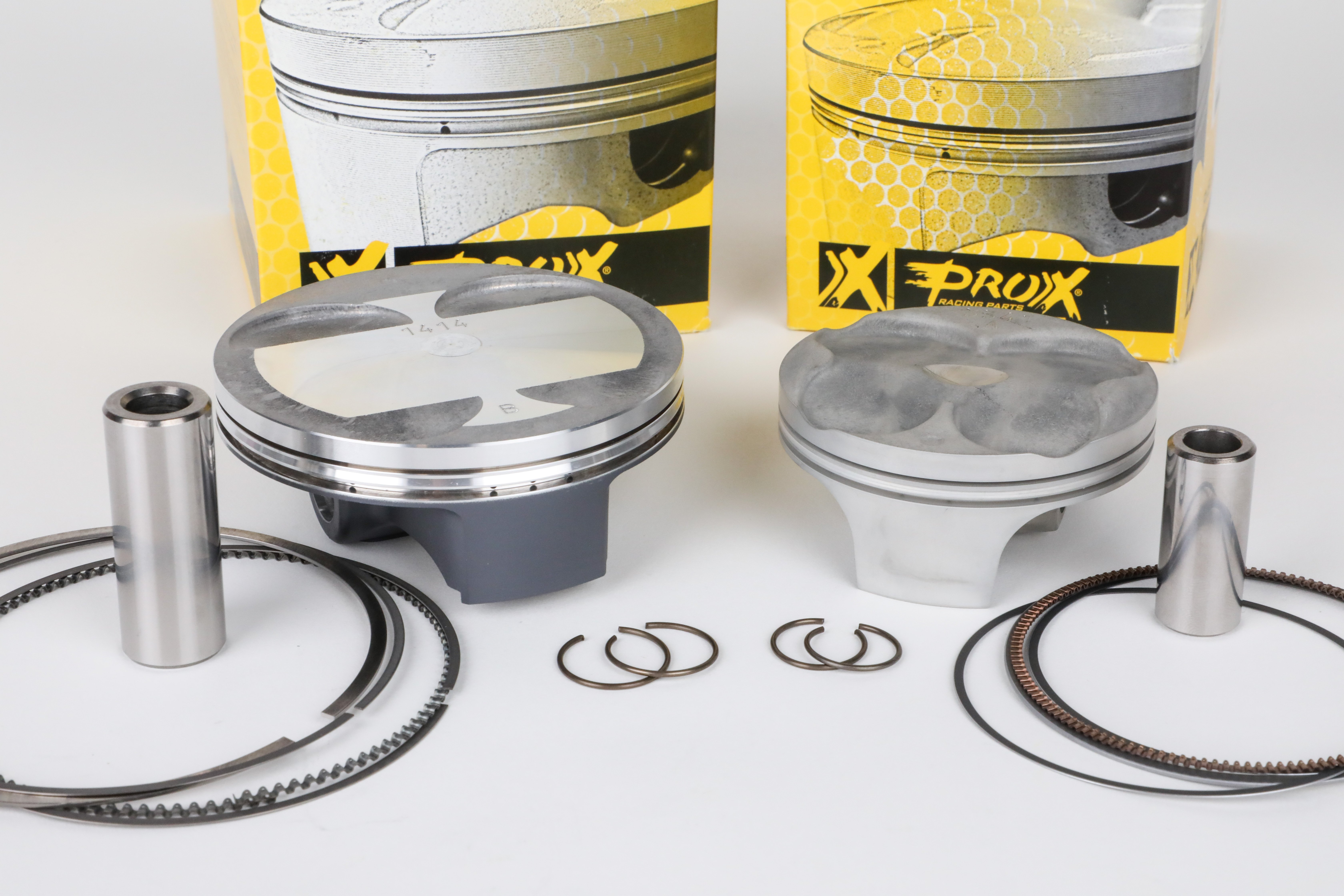 If you rebuild your four-stroke top end and there's seems to be some performance issues, there's a number of other things that could require attention! Everything from the clutch, to the cooling system, to bottom end components. It's important to know what common signs of a tired engine are.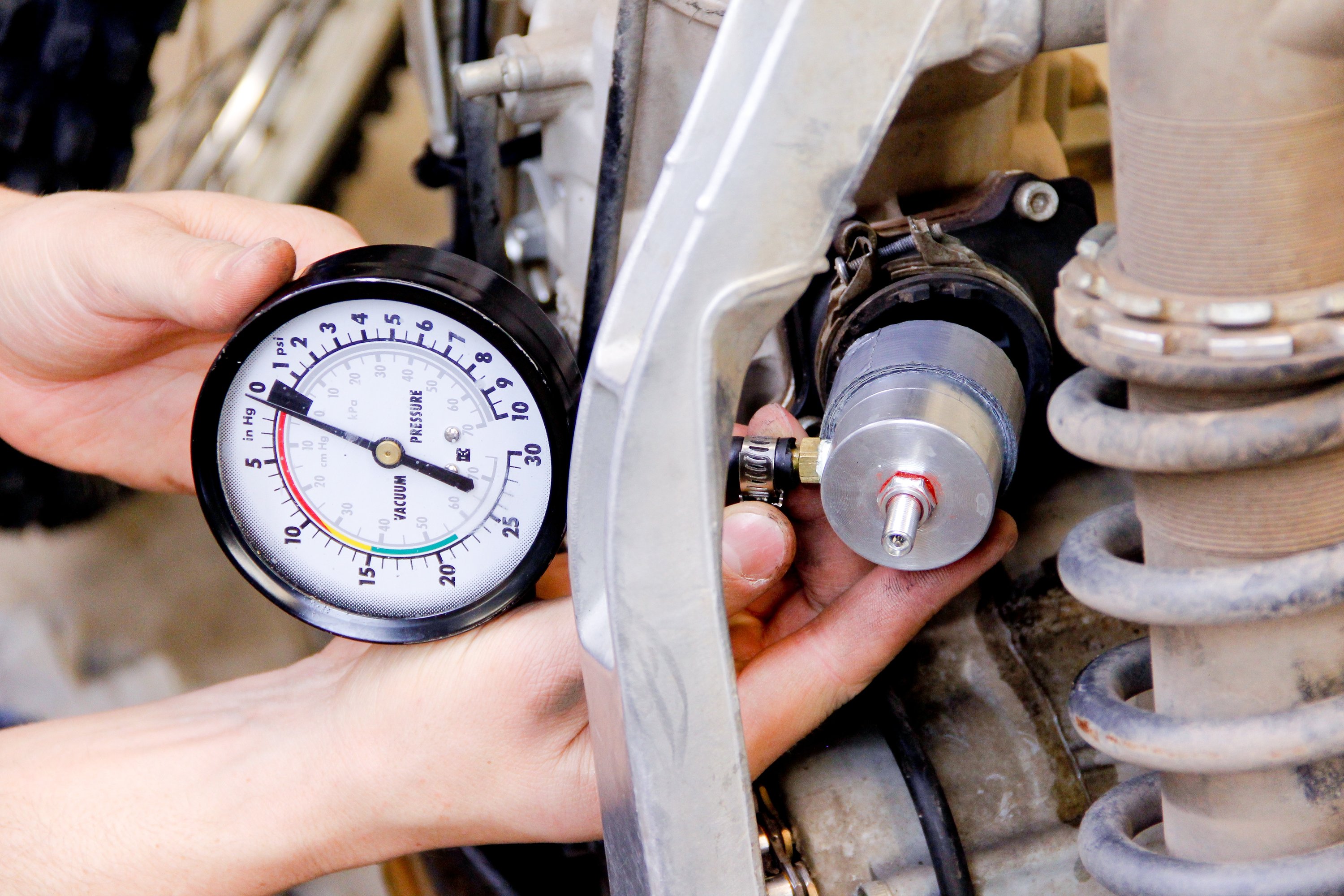 ProX is not just committed to providing high-quality, performance replacement parts, but the ProX crew are also riders themselves and they want to help fellow riders and racers with as much support as possible! With technical articles on everything from brake systems, to clutch replacement, to throttle cables, ProX supports riders and their maintenance needs from axle to axle. Browse the ProX blog and bookmark any articles you find most helpful!